2020: College Bound Elite ID Camp (Rising 9th to 12th Graders)- FIELD PLAYERS

July 19, 2020 - July 22, 2020
Elite Prospect ID Camp is designed for the college bound player looking to play soccer at the DI, DII, DII or NAIA levels. Training sessions are specialized for a sophisticated level of training. Competition includes 4v4, 8v8 and 11v11 match play. An NCAA rules and recruiting seminar is provided. An in-depth look into the ACC and training at the highest women's college level is presented. Guest college coach clinicians will also be on staff from various NCAA levels.
Camps are open to any and all entrants (limited only by number, age, grade level and/or gender). If you qualify for any of our discounts (Siblings, Group of 6 or more, or team of 12 or more) please contact the camp staff at tigergirlssoccercamp@gmail.com for a discount code to put in during online registration. 
Payment in full is required. Please refer to FAQs for cancellation policy.
Forms and Schedule can be found under Documents and are also sent with registration confirmation. 
Office Hours: Monday thru Thursday 10 AM-4 PM, Closed Friday thru Sunday (unless during session)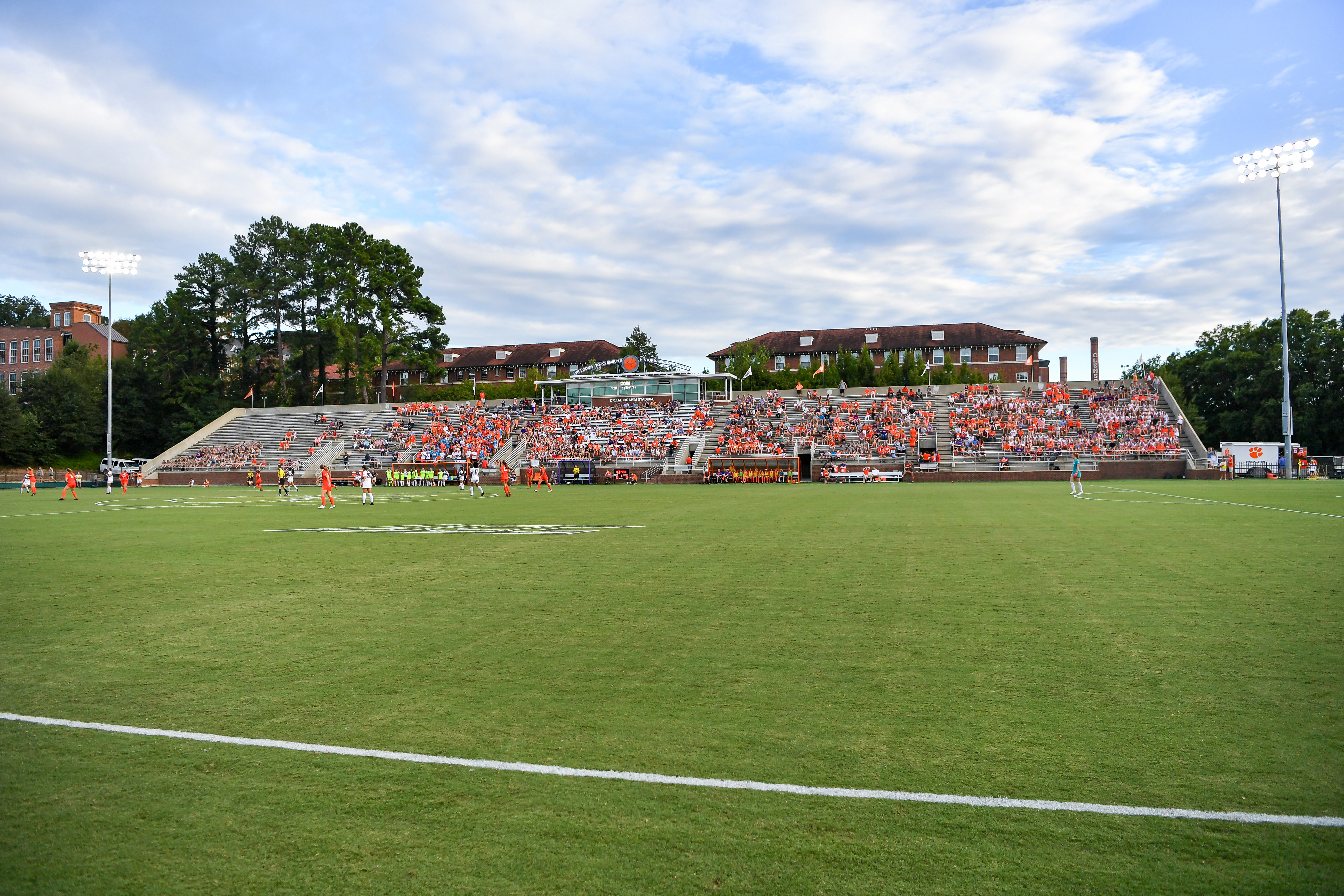 Clemson University
2020: College Bound Elite ID Camp (Rising 9th to 12th Graders)- FIELD PLAYERS
Gender: Female | Ages: 14 - 18
July 19, 2020 - July 22, 2020 | Clemson, South Carolina
Sun, July 19, 2020 - Wed, July 22, 2020
100 Perimeter Road
Clemson
,
South Carolina
29634